Transcending The Global Asset Exchange Platforms With PropTech 3.0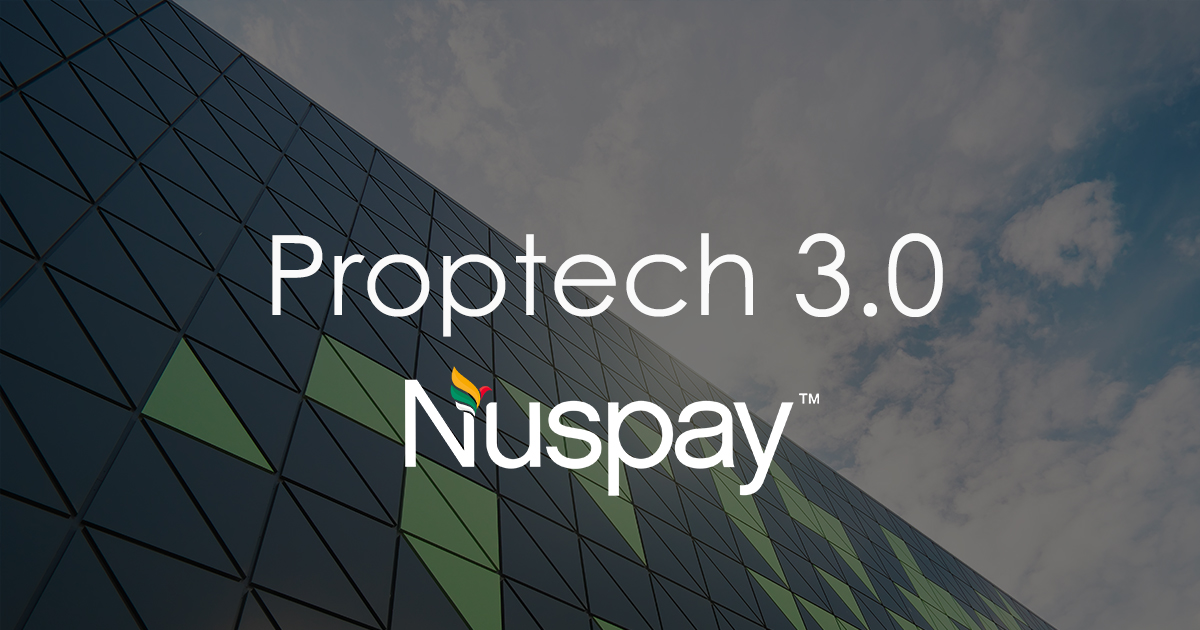 A few years ago, PropTech was a matter for debate but time has passed and with that the REIT sector drew its share of technology incumbents due to the real estate asset digitization activities of different industries to facilitate World First Global asset exchange platform . Nuspay Proptech made it possible. Here REIT means Real Estate Investment Trust. The inception of PropTech 1.0 marked the start of a technical revolution. Over the years it evolved with new and improved add-ons and reached its new peak, which is PropTech 3.0. Nuspay's Proptech 3.0 will dramatically shift the global asset exchange industry with developments in the wider finance sector into a massive but increasingly illiquid one. High transparency and secure investment transaction processes would only allow the field of rental to thrive up until now, but things are about to change with Nuspay's PropTech 3.0 as areal estate trading platform. The prime objective is, complete internet transfers remotely, as a real estate trading platform.
Asset Digitization & Ownership Transfer With PropTech 3.0
PropTech comes with a number of helpful problem solving gizmos. A huge change in accessible information will take place. The previous transactional data which were inaccessible due to them being in government blackboxes, will now be accessible through the innovations of the blockchain in real estate and Nuspay's Proptech 3.0. Banks, regulatory bodies and state authorities can now supply population, geographic and micro-economic data, loan availability, lending statistics and inefficient loans. This also opens a host of additional details through the protocols of convenient banking and disclosure guidelines. With innovations in PropTech 3.0, Underwriters and listing intermediaries can now provide consolidated price listing, leases, times of invalidity, competition, proof of ownership concept, hyperlocal scores, Asset Digitization, Legal Document Digitization and analytical data.
Real Estate Asset Valuation by AI
In order to effectively procure, crunch and create sufficient giveaways, Nuspay™ PropTech will deliver automatic assessments and potential price predictions-. The blockchain revolution would allow contracts to be formed that will authenticate, maintain and hold intricate information, while it is transferring from one owner to another. No bank, attorney or regulatory authority is included in these agreements/contracts. Instead a consensus process is supervised by a decentralized participant network that efficiently validates transactions with encrypted digitized certificates for Asset ownership using blockchain technologies which cannot be exploited in general. This indicates the lower need for trust in the generic intermediaries and the processes led by humans in general. In addition, this process is supported by a decentralized, peer-to-peer cryptographic repository containing all properties and transactions carried out with specific digital identities within the blockchain.
Business Intelligence for Real Estate with Unconventional Data Protection
All transactions can be verified by everyone, anywhere, as they are accessible by anyone in the network. This combined with the reliability and abundance of insights provided by modern intelligence solutions, provides the users the ability to know and shop safely. All is done online and without mediators, saving countless costs. Often the concern is, does it include official documents on a property required to validate the ownership of the asset? Including deeds, leases, board taxes, unpaid bills for utilities and those that actually exist in various locations. The answer to all of that is a big yes. Every ledger entry is subject to such entries, validating settlements and ultimately creating new records and even logging rental payments or issuing dividends.
Creating an Alternate Capital market in REIT
At Nuspay™ we understand the complications of income inequalities and as a result, we have armed Proptech 3.0 with sophisticated investment portfolios, providing opportunities to individuals of different income levels to easily invest in Nuspay's PropTech ecosystem. We aim to incentivize commercial real estate digital transformation with a real estate trading platform so let's start with an example. Individual A owns commercial holdings worth 1 billion dollars. It generates a hefty cash flow for him and his investors but he wants to liquidate a portion of his ownership to fund a separate project. On the other hand, we have individual B who only has three thousand dollars. In a generic sense, three thousand dollars wouldn't allow individual B to invest in a massive project like this. So individual A and B cannot help each other. This is where Nuspay™ comes in to help. Using Nuspay's PropTech, Individual A is able to split his office property into tokens and digital securities that represent equity or leverage of the underlying asset and individual A can then sell those tokens into a larger capital pool of institutions as well as private investors, while individual B is now capable of making real estate acquisitions with the fraction of the cost, which previously expected without Nuspay™ PropTech. As it runs on a blockchain, fund management and monitoring of current investor prices and selling is simple for property owners, including individual A. He/she can issue dividends to a wide number of owners to recapitalize assets smoothly. If individual B wishes to put his/her house for sale, he/she has no contract attorneys or even individual A to work with. Individual B will only sell his/her tokens on the open market and it will be updated intelligently in contracts accordingly. The likes of individual B and retail wealth management individuals like individual A today have tremendous liquidity in real property portfolios, and are open to look into the results and details of the underlying properties in realtime. The property is now more liquid, reliable, and available, thanks to Nuspay™. This benefits both individuals like A and B and so many more, creating an alternate capital market.
Digital Transformation of Commercial Real Estate
Nuspay™ is only scratching the surface with the 3.0 wave. Emerging innovations, such as three dimensional printing of buildings and remote establishment, are set to join the real estate market, furthering the commercial real estate digital transformation as it is first predator to declare successful virtual account payment in the earth. Not too long in future, 3D buildings could be printed in their entirety. Top ranked universities are researching on how giant 3D printing devices can be used in the printing of whole floors of skyscrapers & buildings, while an incog institution has already exclaimed that it has printed an inside of a five-storey building with embellishing elements. These are just a few instances of how the assetization market is now being changed by the emerging technologies. Clearly trends will change and the changes fast. In reality, as Nuspay™ continues to grow, proptech will be a key contributor to the physical transformation of towns and cities, throughout the world.