The New & Unique Landscape of Digital Payment Solutions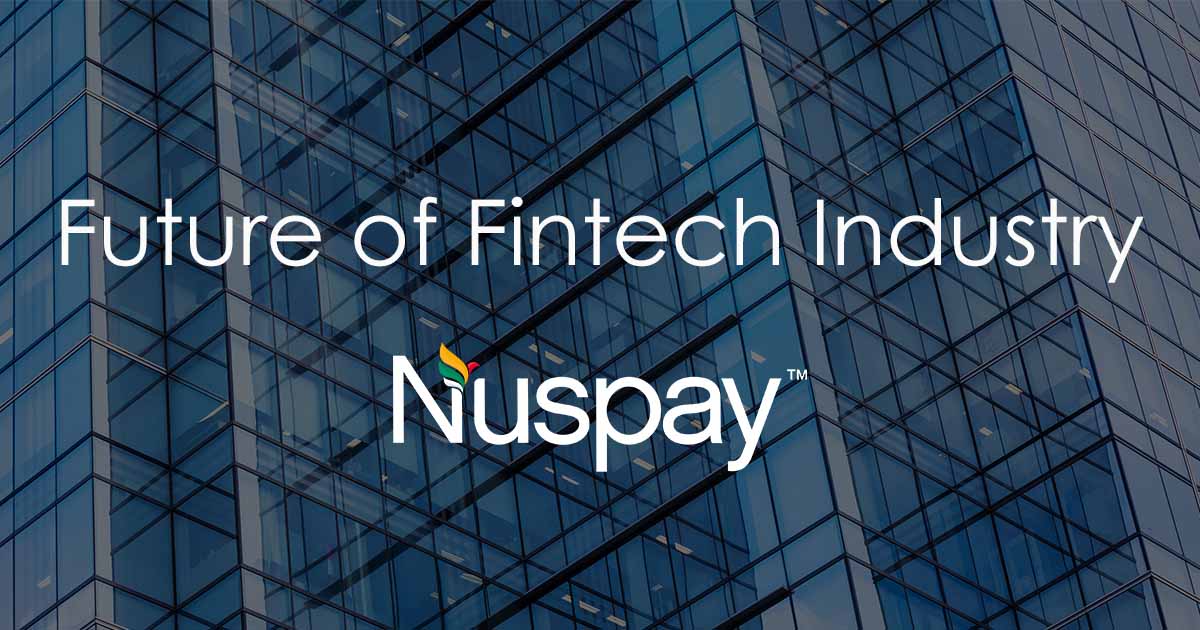 The new revolutionary technology in the world is none other than blockchain. Many of us have probably been using Blockchain in our daily lives without even knowing it. So as a result, whether it be financing, real estate / Proptech revolution- Global Asset Exchange Platform or cross border payment solutions , blockchain is the technology to use for furtherance. Nuspay™ uses blockchain technology in order to provide a highly secured and one of a kind answer to the payment system in this modern world. Nuspay™ is the world's first Virtual Account Payment System . In the financial aspect, Nuspay™ is looking forward to greatly reducing fraudulent activities. Nuspay™ is a very secure payment system in every economy possible as it keeps the information and data within its unique network. Nuspay™ with its unique digital payment service provides an all in one digital payment solutions for online marketplace and also other platforms. Nuspay™ aims to change the digital payment system of the world with state-of-the-art technology and products like cross border payment solutions, Virtual account, Proptech, Multi-sign Wallet, Microfinancing Ecosystems, X – Border and Smart Card payment solution.
Easing in as Digital Payment Service Provider
Nuspay™ is a future focused product as it gets rid of the traditional banking system and uses new technologies in order to evolve to a new and secure payment system. There are some core technologies that are used in order to develop Nuspay™ as the digital payment service provider and to strengthen it. These techs are as follows:
Blockchain
Virtual Account
Big data
Deep tech
Currently the modern world is facing a huge threat in the financial aspect as it faces many problems like security, trust & reliability. The banking system that is currently being used is outdated and is not able to cope up with the modern world. This is where blockchain comes in. It is the new technology which is secure and reliable. As the popularity of it grows, financial bodies around the world have to open their eyes and adapt to the new form of banking. Nuspay™ saw this great opportunity to use blockchain to make a one of a kind payment solution for this modern world and quickly grabbed onto it. It is making adaption to blockchain in a very swift manner and also not only very flexible but also highly secured. With a worldwide forum for asset transactions, Nuspay™ allows land owners/proprietors to digitize their assets using blockchain technology that is later quickly reclaimed. Many citizens who were not able to buy properties because of inadequate funds will at last acquire properties at an expense of fraction due to split assets of particular assets. This provides a possibility for even more buyers and creates a chance for an alternative capital market. By using blockchain Nuspay™ was able to make exchanges and also transactions very easy.
World First Virtual Account Payment Solution Provider with Automation
For safe and secure payment of customers and their information Nuspay™ made a revolutionary tokenization payment information for all of its transactions of a customer's bank account. This tokenization is called Virtual Account. Virtual Account Payment is the new and one of a kind solution in order to provide great security for financial transactions. A customer's sensitive and confidential information is secured during any kind of payment using a virtual account. Nuspay™ also uses a virtual account in order to protect every user's information and makes sure it is not compromised. Nuspay's virtual account is created for the associated bank account number and generated on-demand by the registered customer upon authentication which may be communicated using SMS, IVR, USSD, Mobile Apps, Smart Apps or NFC protocols to the registered mobile number for immediate use for payments which can be used for online purchasing, peer to peer payments, automatically read-out or to manually enter at a point of sale with a limited lifetime with single or multi-use purpose. It is very simple and easy to register to Nuspay's virtual account. Using Nuspay's virtual account online payment has never been this secure and easy.
Global Asset Exchange Platform Powered by Hyperledger
At this time, various social apps have been created which contribute to huge increases in data every moment and when we talk about social media platforms, millions of users are linked every day, information is exchanged whenever users use social media platforms or some other website. Big data was brought to light here. As Nuspay™ also has a large number of customers in mind as it is working to be the best global asset exchange platform so it also implements these Big Data technology in its blockchain. Dealing with a large volume of data, with ordinary software, is difficult to operate with such common tools, it will take days to get reliable results. If an organization has TBs of data every month, it has to analyze the data and get required results. This is why big data methods are used to process these data in a limited period to produce reliable performance.
Predominant Deep Tech in Fintech
Deep Tech is the term that is used when industries use blockchain, machine learning, artificial intelligence and other state of the art technologies for commercial purpose. Currently deep tech is used at Nuspay for securing financial aspects of the ecosystem and also for grabbing new opportunities and to achieve success. The profound capacitance, the difference it can create and its capacity for triggering transition also distinguishes Deep Tech. Deep Tech businesses also have fundamental and justifiable technology developments that differentiate them from other companies who rely on the gradual refinement or distribution of standardized technology or use technology in business models alone to build opportunities. In the area of technology, these may include technical advances in processing and computer architecture, improvements made in semiconductors and electronic devices, electronic control, vision and speech algorithms, artificial intelligences and machine learning, haptics and more. Nuspay™ also uses deep tech as it implements blockchain, big data and artificial intelligence in its core. As Nuspay™ is future focused, it gets rid of traditional financing ideas and uses state of the art technologies for ensuring a fast, reliable and secure payment system for its customers.
Nuspay's vision is to become best fintech solution provider
The vision of Nuspay is simple and straight. It is the first virtual account payment system provider in the world and it aims to be the best in the world, specifically in the virtual & smart card payment for all kinds of transactions that the customers incurs from banking to non-banking financial institutes with utmost security and also making the process simple yet effective and secure for its customers. Transactions of customers differ from person to person, platform to platform & business to business. For which Nuspay™ is not only focusing on transactions only but also its customers. It also recognizes that transactions in different regions should be tailored according to that region. For which, Nuspay™ is getting rid of any form of sluggish payment system. As a result, Nuspay's Alternate Payment Method will provide a single platform for bank's customers to transfer money using inter-banking transactions, online payment and mobile banking through mobile devices against their bank account.