Intricate Infrastructure with Proptech Hyperledger Solution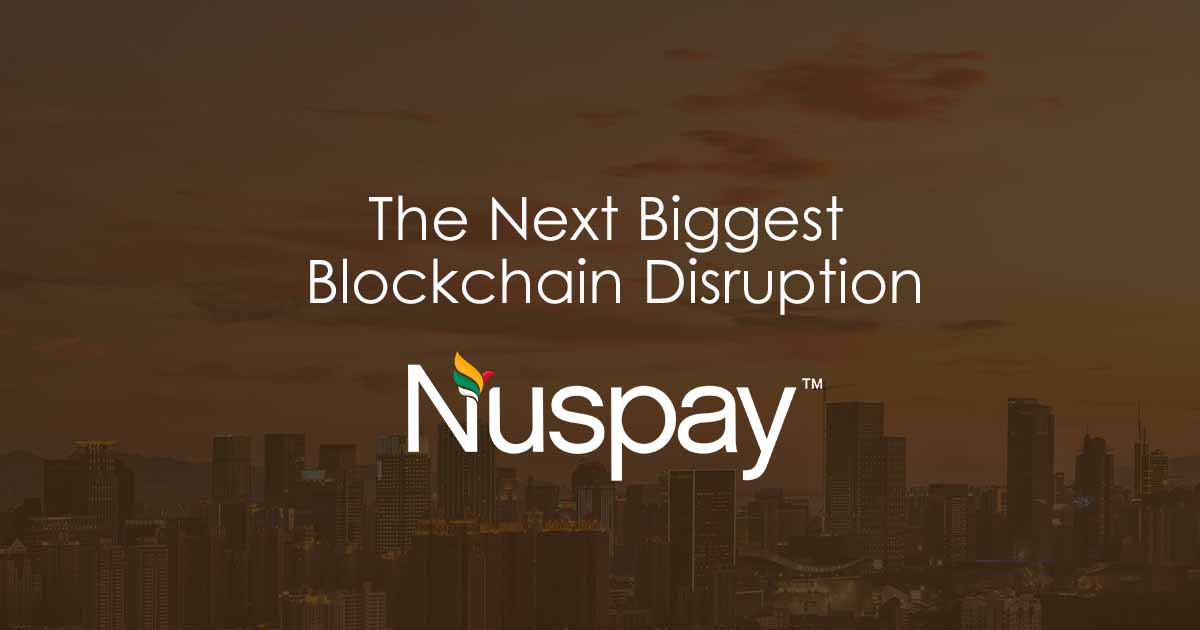 Blockchain is quite simple even though it can be seen as a complicated topic. Knowing what a database is helps to understand blockchain in general.Nuspay uses Blockchain to document data structures that make modifying, hacking or cheating the system hard or difficult. Using blockchain as the primary technology, Nuspay™ is effectively a digital pioneer across the entire Real Estate Industry. Each block of the chain in Nuspay's core PropTech algorithm comprises a number of transactions and a record of the transaction is added to each participant's ledger each time a new transaction happens on the blockchain. Multiple participants managing the decentralized database are called Hyper Ledger in the Nuspay™ ecosystem and Hyper Ledger is specially being implemented in the Real Estate Industry. The Distributed Ledger Technology is where an encrypted signature called a hash transaction is registered. So as a result, it will be easy to detect an anomaly in the chain if a block in the Proptech realm is attacked by hackers. If hackers try to exploit a blockchain protocol , all blocks in the network, in all distributed chain iterations, must be changed. Even though blockchain is a form of database, it is also superior and different in many aspects with Nuspay™, such as storage structures. The manner in which data is organized is a crucial distinction between a traditional database and a Nuspay's blockchain protocol.
Global Asset Exchange Platform powered by Hyperledger
PropTech in the blockchain protocol stores data together in groups that contain sets of information. Blocks have a certain storage space and are chained to the previously filled block creating a data chain. In any additional real estate information is added to a new block which is then added to the chain when it is filled. Generic databases construct their data in a table, while a Nuspay™ structures its data into blocks which are linked together as the name suggests. As a result, it can be said that every database cannot be called a blockchain but every blockchain can be called a database. Also, blockchain is decentralized, which means the majority of the processing resources of the decentralized infrastructure will have to settle on the changes in order to alter the way the device operates or the data stored in it. This guarantees that all improvements come in the overall interest of not only the users of PropTech but also emphasis the use of blockchain as a global asset exchange platform . Moreover, due to the open concept of blockchain, all operations can be seen transparently with either a private node within the PropTech platform or with specific explorers, enabling anybody to display live auctions of assets.
Signifying Fintech & Proptech with Hyperledger
Nupay's ecosystem gives a ciphered structure to the renowned hyper ledger in PropTech, which are next to indestructible. The inheriting components maintain an unbelievably high degree of protection. It appears to really be blockchain technology's biggest advantage. Modern customers want full financial control. The financial institutions that provide services must be swift and clear because of the wants of the customers. The main goal of every FinTech firm is to fulfill this need. Hardly just a few years earlier, a decentralized platform operated by its customers which could not go wrong, charges next to nothing and would not just be confined to a government regulatory system, seemed to be like a fantasy. But praise to Nuspay's blockchain technology, it is feasible today. More and more use of blockchain in FinTech corporations are providing the clients with streamlined financial services. We see immense possibilities of blockchain in PropTech, as most of the leading software developing individuals do. This technology was first adopted by engineers working on FinTech ventures. However, it is sure to expand over other business and financial implementations. As a global asset exchange platform for FinTech applications blockchain software can deliver immensely. A blockchain can turn daily financial processes in the hands of our experienced developer into completely autonomous and instantaneous operations with safe and successful transactions.
Revamping Nuspay's Blockchain Technology in Real Estate Industry
Nuspay's Blockchain is already being used in real estate industries. At present, because of lack of accountability, the real estate market is in a disruptive state. Not only that, high acquisition prices, uncertain deadlines, flexibility, difficulties related to cash flow control, minimal or no access for ordinary buyers are also among the problems which the real estate sector is facing. Blockchain Technology eradicates those challenges and lists a decentralized cloud infrastructure. Since the data saved in the blocks is secured, proprietors should not concern themselves with protection. Blockchain technology provides new opportunities of engaging in real estate to support both businesses and people. Innovative business models reduce the obstacles in real estate for people and allow businesses to collect funds for programs more swiftly. Blockchain technology enables people and businesses to only buy and sell real estate in fractions and in exchange, enables quick and efficient ownership transfers. This builds flexibility and enables it to be more available to the real estate industry. Sometimes this fractional property is known as tokenization. The influence of Nuspay's blockchain technology can have on the real estate market is already recognized by a large number of industries. There are more startup companies that build innovative market models and major real estate businesses and venture partners which use blockchain technologies in their business portfolio in order to make it revolutionary. Moreover, Authorities are also now exploring blockchain-based registries. Furthermore, many of the best confirmed instances of Nuspay's blockchain technologies in real estate include registries, which are blockchain based and land tokenization. Nuspay offers unchanging land registry storage for the distributed recording of names. It simplifies the entire procedure, increases accountability and works out cheaper.
Setting Footprints with the World First Global Asset Exchange Platform
Real estate industry is entering into a new age of technology using Nuspay's blockchain protocols. Blockchain is changing the current image of the real estate industry with transparency, simple and easy methods of transactions etc. Currently we see huge sums in financial real estate is dominated by affluent and big businesses. But in the future, we will see Nuspay's blockchain technology encouraging more users to enter the market, which makes transactions open, safe and fairer, thus creating the top notch World's First global Asset Exchange platform as it also proved to leave the footprint at past to become First & Best Virtual Account Payment System in the world. Real estate deals will finally evolve into peer-to-peer operations mostly with bulk of work being performed on blockchain based networks. Moreover, in the near future, real estate may become as easy as trading stocks as Nuspay™ continues to grow. Buyers as well as real estate experts must is tracking this technology carefully, acknowledging the potential of the technology and quickly adapting to it.