Ground Breaking Artificial Intelligence in the Fintech industry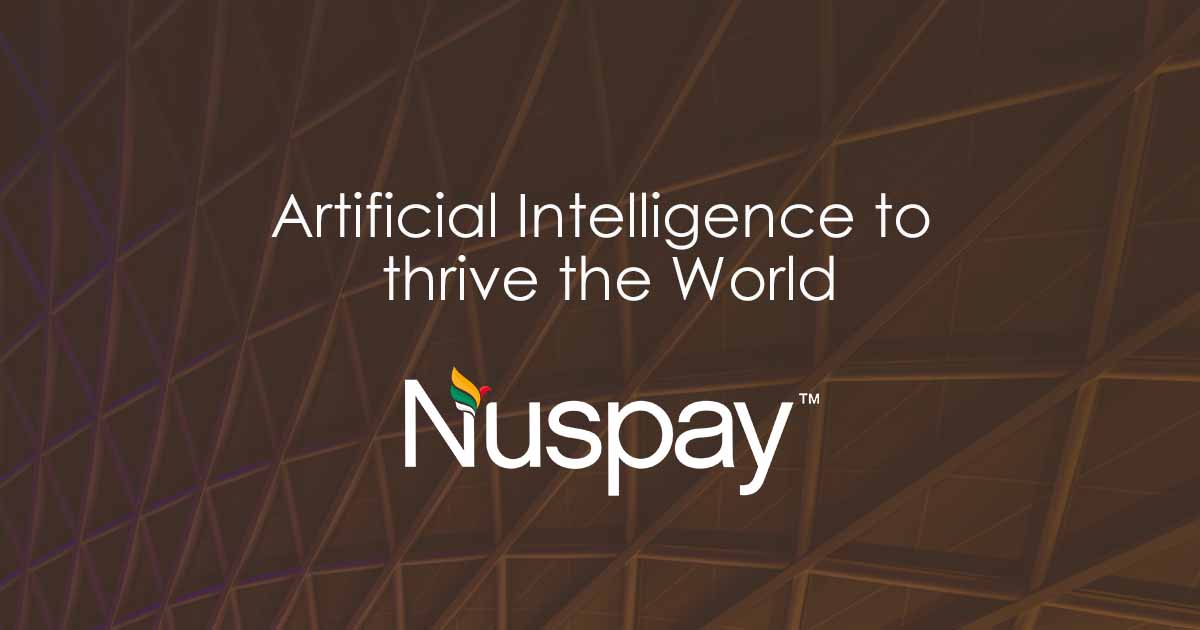 Critical research is taking place in different sectors, starting from economic studies, management, medicines, accounting, finance & law to various significant constituents like verification, control & security are driven with the aim of preserving the beneficial effect of AI on society. While it might be nothing more than a minor annoyance for someone, if the laptop crashes or gets hacked, but if it regulates a car, an airplane, someone's pacemaker, an automatic trading machine or a significant part of the power grid, it becomes very critical that an AI system does do what it was built to do.
There are some individuals who would doubt whether a powerful Artificial Intelligence (AI) can ever be established, and others believe that the development of super AI is inevitable & sure to be successful. We consider all of these potential of AI at Nuspay™, but also discern the potential for a super artificial intelligence system to inflict great harm purposely or accidentally.Nuspay which introducedWorld First Virtual Account Payment System uses state of the art blockchain protocols into new realms to expand AI in FinTech, as the already safe blockchain protocol is all the more airtight with the striving technologies that are integrated through the Nuspay™ ecosystem. We agree that studies from recents innovations will help us additionally to properly plan for and mitigate such potentially harmful effects in the future, thereby helping artificial intelligence while preventing downfalls
Digitizing Real Estate with Realtime AI for Asset Value Estimation
AI sounds too modern or ultra futuristic to certain people, which is like a motto that's often thrown around too much. While there are many sectors where this precognition is always warranted, the real estate sector is preferably different. The palpable advantages and prospects of AI in this field are already addressed by prominent chief executive officers, business leaders and resolution makers. The first real estate sale took place through artificial intelligence in the year 2018, purchasing two multiple family condos for millions in the USA. The artificial intelligence algorithm was used for this property, which dictated when it would actually go to market and be sold, indicating use of AI in asset value estimation. The results were gathered through multiple data in the pipeline. Some of the data points that were vital to this sales is mentionably potential economic benefit of the land, property attributes & key performance indicators, the risk of inherent calamities in the region, local property market conditions, supply to several other units and many more.
The use of Artificial intelligence in payment applications in the real estate is sure to grow, as a major number of the experts expect this technology can cause massive disruption. It is a very obvious assumption at this point, with advancements of blockchain in the AI segment. In addition, the experts also believe that AI has substantial cost efficiency gains. Recently AI has brought out a lot of change in the real estate segment. For example, if someone wants to sell a real estate in a traditional sense, they can list it in various social media and interested buyers can contact him/her through these mediums. Instead of going through the hassle of answering everyone's questions, the seller can list it through Nuspay™. Nuspay™ will intelligently answer the queries of the buyers with the help of chatbots implemented throughout the network, which will save a significant amount of effort from all parties involved in the buying and selling. There are also hundreds or thousands of characteristics or business stat points that certainly are a form of study which no human interpreter or manual market analysis is able to carry out. Nuspay's blockchain powered AI will also be able to do an in depth analysis of properties. For example, how much sunlight does the property get? How are the local schools and colleges? How are the restaurants and parking spaces around the property?. AI in PropTech will be able to determine these within seconds. The AI will also be able to recommend property based on the users preferences from previous stats. Nuspay's PropTech will monitor property rentals and listings, repair orders, occupant requests, and additional AI based information. These monitoring findings may help to classify the most prevalent operational challenges, resident features and expectations, pricing patterns in specific regions and periodic availability.
Indispensable for FinTech
No sector knows more about the importance of artificial intelligence than the payment financing sector and how indispensable it is to modern payment solutions. Financial technology firms are more likely to use AI solutions in their activities among all the banking entities. Nuspay™ brings a smile to all the faces who were waiting for AI to be implemented in the payment solutions. Nuspay™ implements artificial intelligence in the entire product suite, like,Virtual Account Payment ,PropTech , Multi-Sign wallet ,MFI-EcoSystem , X-Border andSmart Card . All of these products in the spectrum reincarnates the basic payment systems with advanced AI features like intelligent fraud detection. The ever-changing battle of the financial sector is to defend and safeguard the environment against criminality through robbery and deception. No company is as involved in combating this problem as payment service providers. According to several reports, the payment & financing sector is willing to spend more than any other company in innovative fraud identification & prevention technology in the coming years. It always is in the best interests of the industry to be vigorous and proactive in mitigating theft and minimizing damages, if by any chance customers are made victims of fraud in any way, by the use of the electronic payment systems. Nuspay™ solves this problem with ease. For example, Nuspay's machine learning AI will begin contemplating a complete mesh of the nonparametric regression analysis to generate new variable loads within each transactional stage. Nuspay's ecosystem also aims to encourage superior customer service with negligible rates with the help of artificial intelligence. With the help of Blockchain AI chatbot programs, banks will save billions of dollars in operating expenses and tens of millions of hours of manpower in the field of consumer service such as consumer support and conflict resolution.
Unleashing Artificial Intelligence in Payment Application
Finally, by taking transactional data to the next stratagem with Artificial Intelligence in Payment Application, Nuspay™ will lead to digitalization for traders & merchants of all kinds, like, simulations for machine learning may evaluate financial data in order to detect trends – like, periodic changes in sales – and allow large & small corporations to schedule and evaluate them, down to the last decimal place. They will also have tailored marketing capability by Nuspay™ such as loyalty programs and analytical databases to assist companies in handling the product, collecting additional fundings and properly optimizing each company for particular customers. Artificial intelligence is a powerful asset in the context of a more potent payment system, pushing customers and merchants closer to a superior digitized space and more specifically, building a better and safer environment, which brings great promises to payment processing firms as a whole.